Accelpoint is a smart tech accelerator operating successfully in the CEE region since 2018. We work with international partners and top business mentors. We help in obtaining VC financing in Poland and abroad.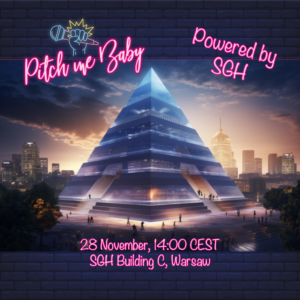 All news
28.11.2023 Ostatnia szansa! Dołącz do publiczności, weź udział w naszym wydarzeniu networkingowym! zobacz wystąpienia startupów
Read More
Start your business on the Polish market by joining the second edition of the Poland Prize program. Learn about the needs of our technology recipients and apply to the program to launch your products with them. Participation in the program will provide you with soft landing support, market and industry experts assistance, and funding to help you get started.
accelerated projects by 2021
established startups - venture building by 2021
MUSD in acceleration programs
Learn first about the most recent updates!
Subscribe for our newsletter
"Accelpoint support, experience and mentoring have been felt since the beginning of the program. The clearly defined purpose that everyone has been working toward together helped to make further milestones. Participation in the program has opened up new opportunities, increased the scale of the business and will speed up future success in the market."
"I am extremely proud that for the second time Accelpoint has become the European partner of Global FinTech Hackcelerator organized by Singapore FinTech Festival. The program will strengthen international relations, bridge our FinTech ecosystems and help European startups in entering the ASEAN market."