We are proud to announce the winner of the European FinTech Hackcelerator 2020! After tough deliberations, the jury's choice has been made.
The 1st Prize Winner of the EFH'2020 is: Coinfirm
Coinfirm is a global leader in AML & Risk Analytics for blockchain and cryptocurrencies. With the largest blockchain coverage of over 1500 cryptocurrencies and blockchains supported, Coinfirm's AML solutions are used by countless global clients ranging from the largest crypto exchanges and protocols to major financial institutions. London headquartered, Coinfirm already has offices in the U.K., US, Poland, and Japan, and is looking to expand its operations in Southeast Asia.
Benefits prepared for the winner: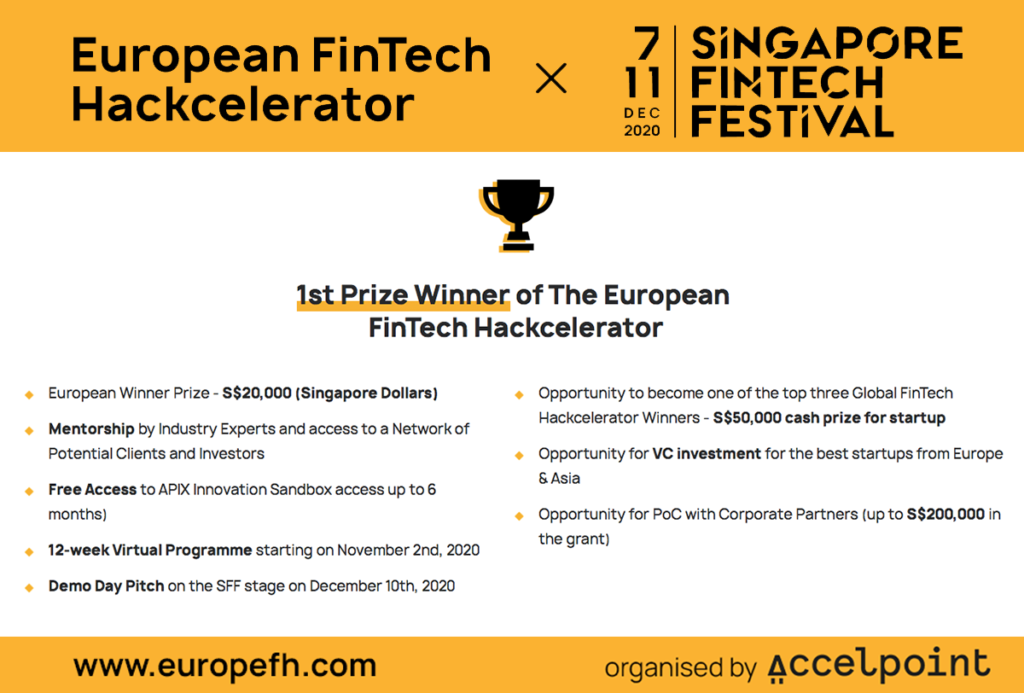 All details on the European FinTech Hackcelerator programme can be found under www.europefh.com
Congratulations!